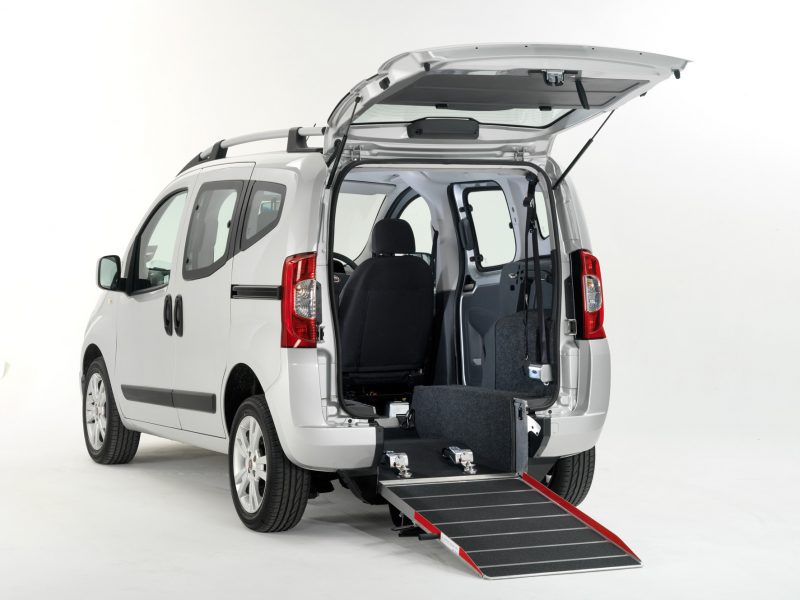 A WAV, or Wheelchair Accessible Vehicle, starts out life as a standard vehicle before a specialist conversion company makes a number of structural alterations to allow a wheelchair user to access and remain in their wheelchair – as a driver or passenger.
These vehicles are not supplied through the standard Motability dealer network. They are only supplied through the converters themselves.
But does your customer need a WAV or not?
If your customer can transfer out of their wheelchair without too much discomfort and effort then a standard car fitted with adaptations could be the answer.
Adaptations may include:
– Wheelchair/scooter boot hoists
But we don't expect you to know the answer to this question! We are always here to talk to your customer and, if necessary, arrange a demonstration and an assessment to ensure they get the right vehicle from you at the very outset.
Should you wish to talk to us about WAVs, or any other adaptations, you can contact us on 01444 882233
, info@ergomobility.co.uk or from our convenient contact page.