Electronic Hand Controls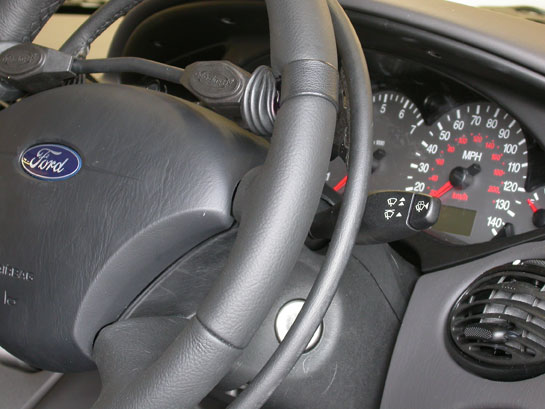 Electronic hand controls on the Motability Scheme are almost always electronic accelerator with a standard mechanical brake. They are designed for people who have a need for hand controls to operate the brake and accelerator but who also may suffer from upper body weakness. (The purpose of making the controls electronic is that they are extremely light and easy to operate compared to the mechanical variety).
As well as being some of the most technically advanced adaptations you will encounter on the Motability Scheme, they also come in all shapes and sizes for different peoples' disabilities:
You can have Over Ring, Under Ring, Trigger, Twist Grip, Satellite, Floor mounted, Standard Push, Radial, etc… Not to mention the 5 or 6 different manufacturers listed on the Motability Scheme.
In short, it can be very difficult to correctly assess a customer's requirements and end up fitting something completely unsuitable. (Bear in mind that these controls are not cheap!)
This has become a large problem on the Motability Scheme and measures are being taken to avoid this going forward.
I would recommend that, as a Motability Specialist, you make sure your customer has had advice from an accredited Adaptation Specialist or Driving Assessment Centre before going ahead.
Motability are now insisting that any Adaptation Specialists that want to fit these on the Scheme are fully trained and accredited by each product manufacturer. This has made the list of fitting companies around the country much smaller and makes sure that only the most experienced fitters and assessors are able to fit these controls.
Electronic Hand Controls are a fantastic product and have made it possible for many disabled drivers to drive when they would have struggled to do so with mechanical systems. However, seeking professional advice is essential before ordering.
Please click here to see further product information on our website.