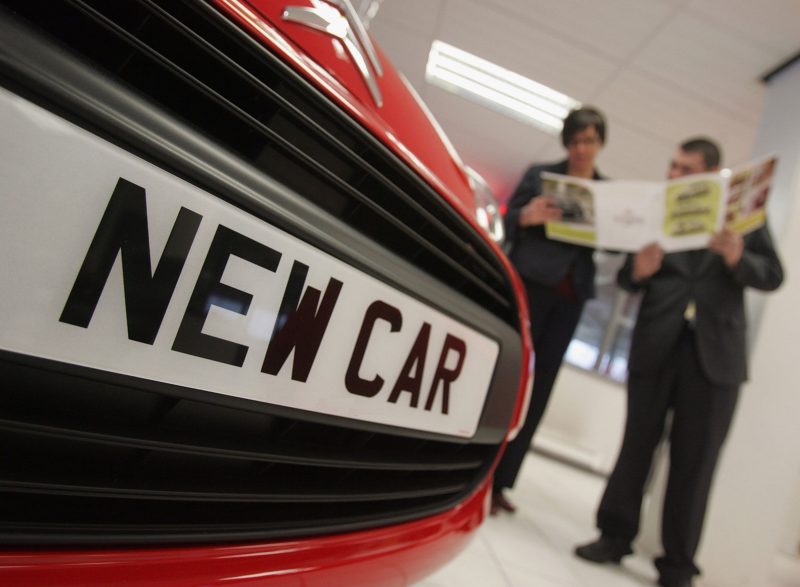 Adapted cars are expensive. There's no getting around it. So it's no wonder people ask the question, "Do I really need and adapted car?" And the answer is, quite often, no. If you're unsure, you can always get in touch with us for a free assessment but, in the meantime, here are some helpful tips on what to look out for in your next car if you're not having it adapted (or even if you are).
As you will see a car doesn't always have to be adapted to enable a disabled driver to drive safely and in comfort.
So without further ado, here's a summary of the tips:
Look for a car…
1. That is an automatic with cruise control
If you struggle with changing gears, especially in heavy traffic, an automatic car may be the solution. Cruise control can also provide convenience on those long journeys as well as prevent you from accidentally speeding.
2. That has sufficiently light power-assisted steering
Heavy steering can often be a cause for concern when driving, especially for those lacking in upper-body strength. ensuring your new car has light power-assisted steering will make parking and operating the vehicle in tight spaces a lot simpler and easier.
3. Electrically operated seats, preferably heated
Electrically operated seats can make finding the perfect driving position a simple affair. And if you can get them heated, even better. This will help those stiff and aching joints on those cold winter mornings.
4. With no sills or narrow sills
Wide door sills can make ingress and egress from the car a difficult task for those with limited mobility. ensuring the sills are as narrow as possible will ensure you'll be able to continue using the vehicle for many years to come.
5. With conveniently placed handholds
Should you need some extra leverage, some conveniently placed handholds will make getting in and out a lot easier.
6. With remote central locking, preferably keyless
Keyless remote central locking is not only convenient but can be essential for those with limited mobility in their hands, eliminating the need to fiddle with small buttons.
7. With push-button start
Again, a push-button start eliminated the need for those with limited hand mobility to insert a key and turn it. With the key in their pocket or purse, the driver can simply start the car at the push of a large, red button.
8. With an automatic tailgate
An automatic tailgate is a must-have for those who have limited upper-body strength. The simple push of a button will open and close your car's tailgate, negating the need for any heavy lifting.
9. With a boot with a low sill, or that has no sill at all
Lifting items out of the boot and over a high boot sill may not only be inconvenient but downright impossible for some. Find yourself a car with a boot sill that is level with the floor of the boot for maximum convenience.
If you're unsure whether an adaptation may be helpful then you can contact us on 01444 882233, info@ergomobility.co.uk or from our convenient contact page.