Living with a disability can make normal daily activities more challenging and the things many of us take for granted are a constant struggle. However, driving doesn't have to be one of them.
Constant advancements in vehicle adaptions are making independent mobility possible for a wider range of disabilities all the time.
So, in order to remain safe and legal on the roads, it's important to keep abreast of all the requirements surrounding driving with disabilities.

Driving with a disability
The most accurate answer to this question is, probably. It all depends on your circumstances.
Whether you are a new driver applying for a provisional licence or a qualified driver who has developed a "notifiable" medical condition or disability, you will need to inform the DVLA and declare all disabilities and medical conditions.
Using this information, the DVLA will assess your condition to determine whether you comply with the medical standards of fitness to drive. Should the DVLA deem you fit to drive, it will make recommendations on any modifications you need to make to your vehicle.
Getting a provisional licence
If you're unsure whether you will meet the medical standards for driving and would like more information before applying for your provisional licence, the best course of action is to seek advice from a driving mobility assessment centre. Here, professionals will be able to assess your abilities and give you the right advice on your mobility options.
Once you have acquired your provisional licence, it is recommended you seek out a specially trained instructor in your area who has experience in teaching disabled drivers. These instructors will often have a tuition car modified for disabled drivers. However, these modifications are likely to be basic and may not suit your particular needs.
If you require more specialised vehicle adaptations, you may need to consider purchasing or leasing a car that meets your needs. Most driving instructors will be happy to give tuition in your vehicle.
While most prospective drivers will need to be over the age of 17 to hold a driver's licence, those receiving the enhanced rate mobility component of Personal Independence Payments (PIP) or the higher rate mobility component of Disability Living Allowance (DLA) will be able to get a provisional licence at 16.
Passing your driving test
Regardless of your disability or the severity thereof, you will need to pass the same theory and practical driving tests if you want to get your licence. However, some concessions may be made in both instances.
You can inform the centre at the time of booking should you require any extra time to allow the examiner to talk you through any modifications or any other information you may require.
The practical test will be taken in a vehicle that meets your requirements and the examiner will record any restriction codes to appear on your licence.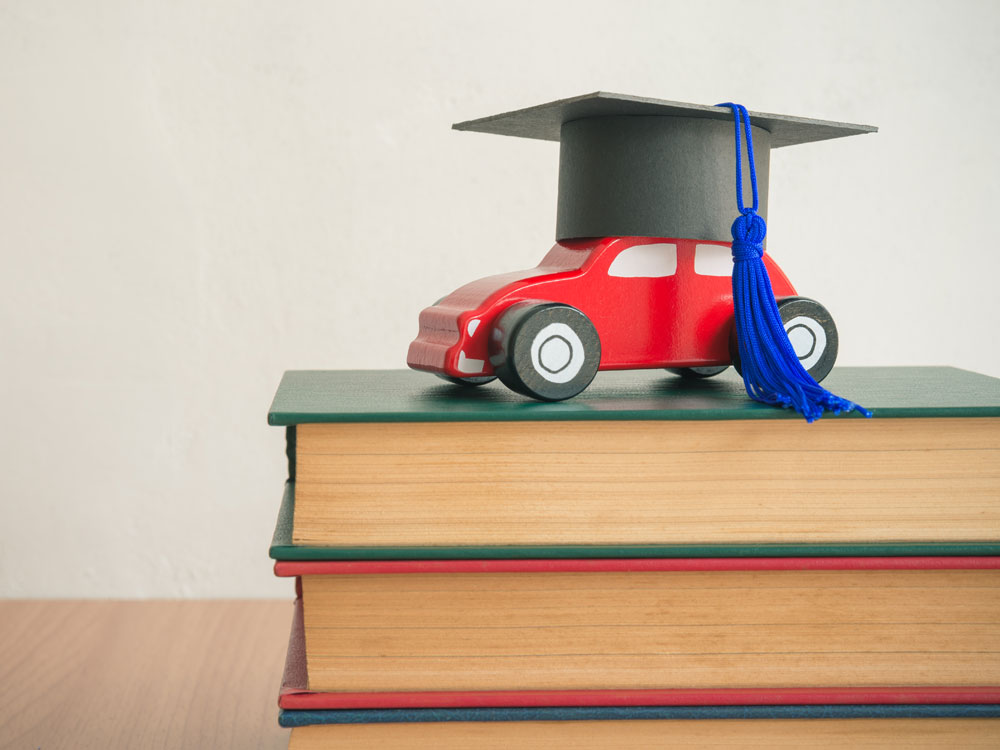 Keeping your licence if you become disabled
When you are ready to start driving again after an accident or illness that has left you with a disability, you'll first need to inform the DVLA of your condition. If you're unsure this is necessary, your doctor should be able to advise.
The DVLA will then assess your condition and take appropriate action, which could range from being issued a shorter licence or a requirement to drive a modified car to having to give up your licence completely for a designated period of time.
Other 'notifiable' conditions that require you to inform the DVLA include anything which could affect your ability to drive safely, including diabetes, epilepsy or glaucoma.
What car can I drive if I have a disability?
What car you can drive will depend entirely on what restriction codes appear on your driving licence and any adaptations you may need to have fitted.
Also, if you pass your driving test in a modified vehicle, you will need to have the same or equivalent modifications on your personal vehicle; just like if you passed your test in an automatic car, you would not be allowed to drive a manual.
Advancements in vehicle adaptations have made it possible for people with a wide range of disabilities to continue driving, from hand-controls and swivel seats to full Drive From Wheelchair systems.
If you're unsure what you may need or what is available, then you can go for an assessment at The Motability Scheme or a vehicle adaptation specialist like Ergomobility.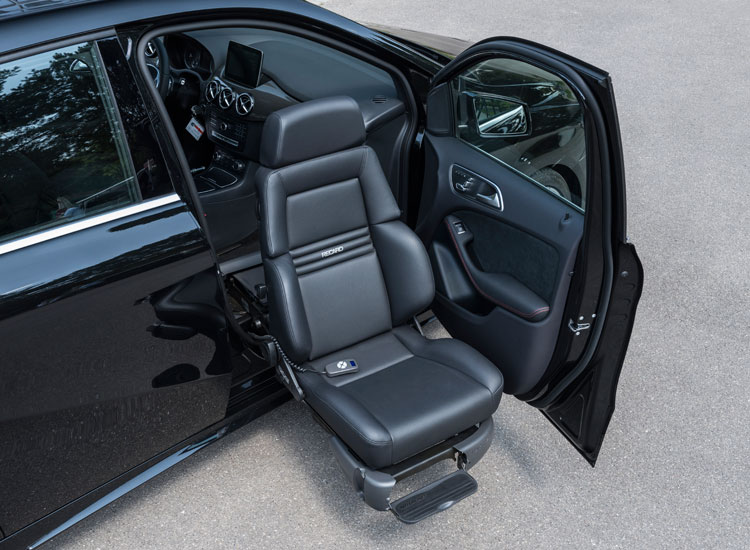 What does being a disabled driver mean for my car tax and insurance?
If you receive the higher rate mobility component of DLA or the enhanced rate mobility component of PIP, you can apply for an exemption on your car tax. You can also get a 50% reduction in car tax if you receive the standard rate mobility component of PIP.
It is illegal for insurers to refuse cover or increase premiums on an insurance policy on the grounds of disability. However, failing to tell your insurer of any disability or medical condition may invalidate your cover, so it's best to speak to your insurer directly in order to ensure you have the cover you need.
Whether it's commuting to work daily or popping our for a bit of retail therapy, the freedom offered by driving is irreplaceable in some people's lives. Ergomobility is here to help find the best solutions to your motoring needs and get you back where you belong, on the open road behind the wheel of your own vehicle.